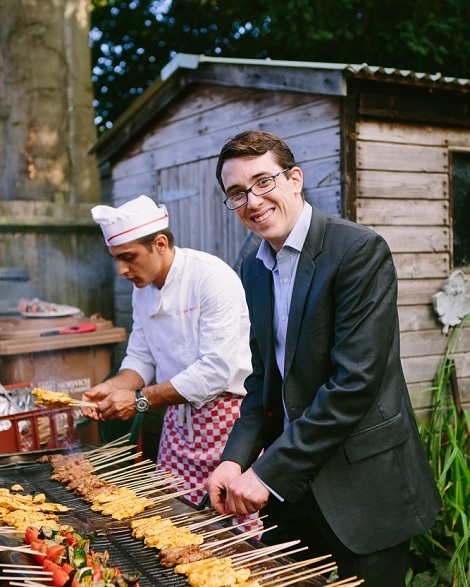 Established in 2011. A true North African experience. A real Bedouin tent and wall rugs from the Sahara sets the atmosphere, accompanied with traditional heart-warming tagines and couscous dishes from across the Maghreb.
Bedouin seats up to 60 people comfortably and to avoid disappointment we strongly advise you to book in advance especially at weekends. Bedouin has a bespoke range of non ABV cocktails that have been created for us by London Cocktail Club to complement the food. A must try!
We welcome every person to visit our restaurant! Everyone can find its perfect table and try incredible dish from our chef! We work for people to deliver great mood, create cozy atmosphere and make your time awesome and fun! Delivering the best service is our core value, as people come to us to have a rest, and we're providing their perfect residence.
We are proud
to serve you
Testimonials

what people say about us
Hi, Just wanted to say that we visited last night. I dine out a lot and have been to some of the top places around the world. We thoroughly enjoyed last night. Atmosphere and decor was great, food and service honestly excellent! Will come again and recommend to friends. Thanks.
Bedouin was the perfect venue for my 40th birthday party. The interior is gorgeous, the food was excellent and the staff went out of their way to make it a very special evening.
From all the staff and clients here at Secrets of Arabia wish to extend a massive thank you for the excellent food and service. I will be hiring you again for future events and parties.
Thanks for serving us up some starters last night - they were superb - I have tried to update Trip Adviser to advertise your presence - and they are going to set up an entry...
We spent a delightful evening at the Bedouin. The restaurant has a warm and friendly ambiance yet with an exotic decor that transports you to another culture, another city, populated only by your friends, for just an evening. Karim's hospitality, coupled with enchanting desert music and a seemingly endless supply of mouth watering dishes makes you feel like royalty from another part of the world. The menu included Borek, tajine, couscous berber, crepes berber amongst other dishes, all cooked to perfection, and with extremely generous portions. The fact that you can rent the venue and make it your own, fill it with your own friends, provide the drinks of your choice, and dance the night away in your own private 'endroit' makes the overall experience very special. I would strongly recommend Bedouin as a party venue, or even simply as a place to enjoy a special meal with a loved one, and will definitely be going back there again!
Top notch food and great welcome and atmosphere, more like being invited to a banquet than going to a restaurant.
It definitely was a portal – that mysterious door on that very English (albeit multicultural) street somewhere in Cambridge which gave way to that royal Bedouin tent somewhere far away in the Sahara desert. The scents and the sounds captured that magical mood and hospitality which engulfed us spellbound until the early hours of the following day. It was a feast of savours, a feast of laughter, in an atmosphere straight from the Arabian nights. Too bad the portal went both ways…
Dear all at Bedouin, I just wanted to email and thank you so much for looking after me last night; not only was I really touched by the attention and effort you went to, to allow me to safely eat with my friends, but the food was also absolutely delicious! I am very grateful. I wish every restaurant was as considerate as you. With my very best wishes
Hi Karim, Thanks again for the super meal last night and making us so welcome - everyone enjoyed themselves and were hugely complimentary about the food and service. Please pass on my thanks to your chef and waiting staff. Thank you also for the bottle of wine. I'm going to keep it for the next time we have lamb!
Massive thanks for Saturday. We had a really great time - the food, the wine and the service was all really great.
Hi Djamel / Karim, Many thanks to you and your staff for an excellent lunch on Thursday. I've had lots of positive comments - so hopefully you'll see some follow on business 😊 kind regards,
Hi Karim, Thanks so much to you and your partner (didn't catch his name!) for Saturday evening. The service you provided was excellent and the feedback from everyone has been really positive. They all loved the food (one of my ladies was really raving about it and said it was the best thing she had ever eaten!), all of the left overs you plated up got taken which was a very good sign, and several people said they want to pay a visit to Bedouin! I dont know when my next event will be (Im currently part way through doing PhD so may be quite busy next year!) but if you are willing, it would be great to have you back again in the future 🙂 Have a great Christmas and a Happy New Year! I will see you at Ahbab Fest in Feb! Best wishes,
Dear Bedouin team, we are very sorry that we had to cut sort our meal with you last night. The food was excellent as always, and we enjoyed the rest of our meal at home once Eleanor was feeling better. Thank you very much to your service staff for being so understanding, and we look forward to seeing you again soon! Best wishes,